Black sitcoms dominated the 90s, what happened in the next century? They were almost extinct.
South Side Chicago, 1974 was the year and Norman Lear had just created and debuted televisions first black family on a show known worldwide as Good Times. Of course back in that era, seeing a black family on television was monumental. Living in poverty in what would become a rough housing project known as Cabrini Green, Good Times displayed what black folks dealt with on a daily basis. Poor environments, impenetrable struggles for work, and everything else from child abuse to the demise of the main father figure on the show. Good Times lead to many black sitcoms that would follow for the next twenty years. Lately I have been wondering what happened to the sitcoms we still have conversations about to this day? What sitcoms will this generation be able to talk about in twenty years? Something happened and I am eager to find out what.
Fast forward to 1997, there were 15 prime-time Black comedies that made television. A Different World, The Fresh Prince of Bel-Air, Family Matters, Martin, Living Single, Sister Sister, Hangin' With Mr. Cooper, Smart Guy, and many more. Back in 1984, The Cosby Show was the first to lead the next generation to thrive the way our culture did on television during the 90s. It is unfortunate what was alleged about the star of the sitcom, but this article cannot be written without mentioning The Cosby Show. The United Paramount Network, a.k.a. UPN was born in 1995. More than ten black sitcoms come from UPN, TEN. Moesha, Girlfriends, All of Us, One on One, The Hughley's, and many more. My childhood is filled with memories of these shows; black people were represented like no other time in history at that point. Within nearly two years of the network's launch, Paramount/Viacom purchased a 50% stake in UPN from Chris-Craft Television for approximately $160 million. As a result of the lack of viewership, UPN operated on a loss and had lost $800 million by 2000 according to The New Yorker. By 2005, UPN decided to merge with the WB — the previous home of The Wayans Bros, The Jaime Foxx Show, and The Parent' Hood, forming what is known as The CW.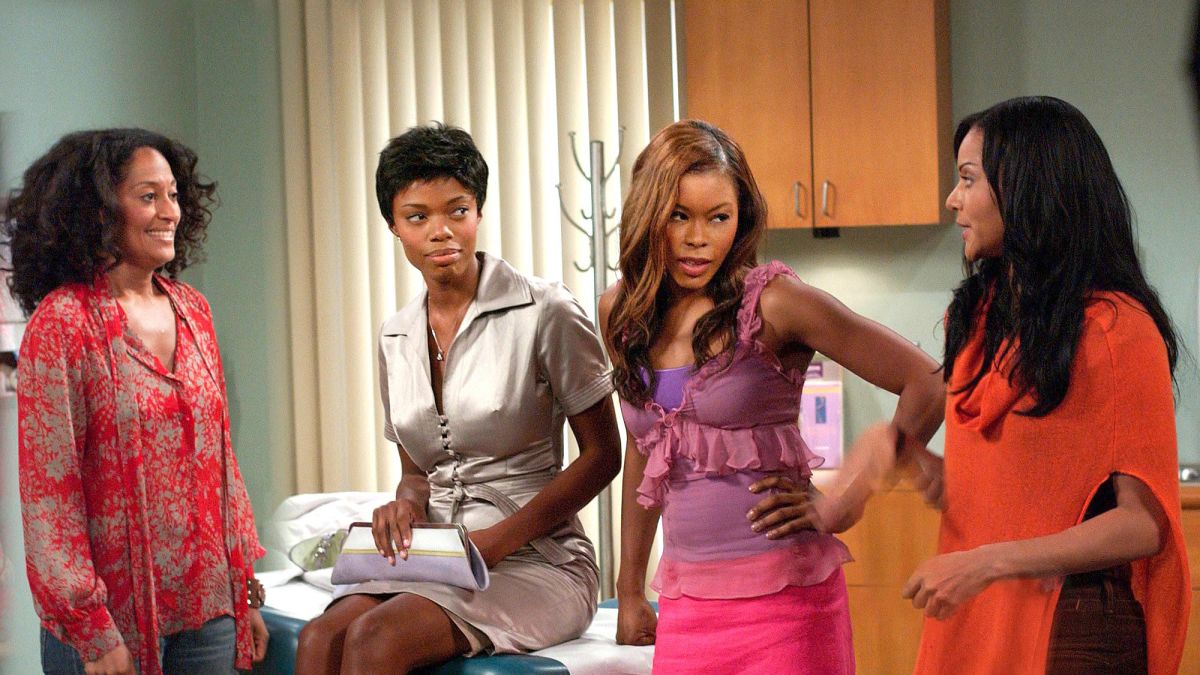 That purchase lead to what would seem like the slow downfall of black sitcoms as we knew them. Girlfriends survived the merger and the only other show at the time was Everybody Hates Chris. Every other show from the Viacom network featured a white lead actor/actress and or cast. CBS CEO Leslie Moonves promised in a press release: "The CW is going to be a real competitor, a destination for young audiences, diverse audiences, and a real favorite with advertisers." Pretty funny statement because I guess he and the network believed the only "diverse" audience was caucasian. Typical old white man American behavior. Leslie Moonves dismissed UPN and black sitcoms faster than he had the audacity to blackball Janet Jackson from CBS, but we will discuss that later. He resigned in 2018 due to numerous allegations of harassment and sexual abuse. It is unfair the way UPN disappeared from network television. Some numbers do show how the network declined, but many of these shows could not be missed in the moment whatsoever. Moesha starring R&B artist Brandy was as close to the female Fresh Prince of Bel-Air that we saw at that point. Young black audiences were not missing Moesha regardless of what the numbers displayed. In 2008, they tried at attempts to create shows with black casts, but it seemed to be more about making money. Dr. Robin Coleman, a professor at the University of Michigan said back in 2016, "It was more about quantity than quality in an effort for [networks] to cash in and make money. Of course, once the trend died down, they abandoned the Black shows, and it's been over a decade since we've seen anything like that." Could not have been stated any better. For some who do not know, UPN failed, but in my opinion — they figured out a way to shut them down.
Today, like everything else in America, black people are still fighting for representation in Hollywood. They tried to take network television from us in the late 2000s but nowadays more shows have come to light thanks to the likes of people like Shonda Rimes, Issa Rae, Kenya Barris, Tyler Perry, Donald Glover and many many more brilliant television creators/writers. We applaud and appreciate what Tyler Perry has been to the black film/stage industry for over twenty years now. His 330 acre studio in Atlanta, Georgia is the largest film production studio in the United States. He has created countless job opportunities for blacks in the industry and we praise and salute the person he is. We have people like Sean "Puff Daddy" Combs who found Revolt TV, a music-oriented digital cable television network in 2013 and continues to find ways to create content on his platform. We have Oprah Winfrey who found the OWN Network back in 2011 with the help of Discovery Inc., and they have numerous black lead shows like Greenleaf, Queen Sugar, The Haves and The Have Nots, and more. Shows led by Curtis "50 Cent" Jackson like Power and For Life on ABC. Former FOX shows like Empire and Star created by filmmaker Lee Daniels all lead by black casts has made it more easy for us to show we belong in this culture. Thank you Ava DuVernay for "When They See Us." Thank you Kenya Barris for Black-ish. There are plenty of black film and television creators who need to be heard and I wish I could name them all like my Chicago sister Lena Waithe who is in the industry handling her business like no other right now. We hate what happened to UPN in the late 2000s, but it will never happen again today. We will be seen. We will be heard.